Start Your Year Right; Help Build a Happy Home.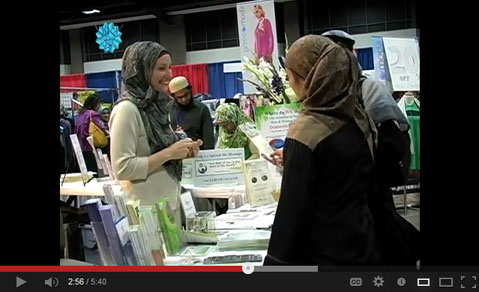 Project Sakinah's ISNA 2012 Presence Video




Please click here to watch it

Dear Project Sakinah family,

Assalamu alaikum,

On behalf of Project Sakinah National Team and Dar al Islam, I would like to thank each one of you for your sincere support and appreciation of Project Sakinah throughout the year 2012.

Without Allah's will and your support, the project could not be where it is now.

As we look back on the "Road to Sakinah," we are pleased at our accomplishments in just last year. Just to give you a quick idea, these are the highlights for 2012:
We reached thousands of people across the country through online and on-the-ground campaigns.
Launched five more Project Sakinah teams in NC, GA and VA.
Published the results of the national survey that was conducted in collaboration with Peaceful Families Project in 2011 on domestic violence within the Muslim American community .
Please Click Here for a detailed report about our progress in 2012.
On a sad note, I would also like to remind everybody that we lost Abdifatah, Khalil and Shaima, in 2012 at the hands of family violence. Their loss reminds us that our project is just in its infancy. There is a lot more work that needs to be done this year and in the coming years to make sure that no more lives are ruined due to this evil.
We would continue to have more workshops, programs, team launches and community events throughout the year. We would continue our research and other capacity building work to empower our community members. We hope that you would also continue supporting us.
Let's enter the Year 2013 with a promise to ourselves that we will take daily actions to stop family violence within our community. Small but consistent actions can make a big impact on the larger community. It could be a daily donation of a dollar ($365/year), sharing a post from Project Sakianh's Facebook Page every day, or keeping us in your prayers. Do whatever works for you. InshaAllah, Allah will put His barakah (blessings) in it and we will be another step closer to building more happy homes within our community.
As I have met many of you personally, I know together we can do it, inshaAllah.
Let's take the first step toward a happy, healthy community on this very first day of the year. Here are your options:
Like us on Facebook, Donate or Check out our Take Action page for more ideas.
May Allah(swt) bless your family and loved ones in this year. May our homes be filled with Sakinah, the tranquility that only Allah(swt) can provide.
Warm Regards,

Zerqa Abid,
Campaign Manager,
Project Sakinah