On the Road to Sakinah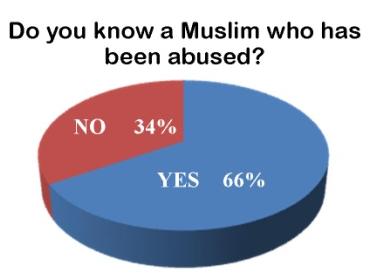 801 Muslim-Americans Talk About Family Violence
We are pleased to present the results of the largest ever survey conducted on Muslim-Americans regarding their feelings and experiences with family violence. Please view the results and learn what 801 Muslim-Americans said about their experiences with family violence.

Project Sakinah Launches A New Website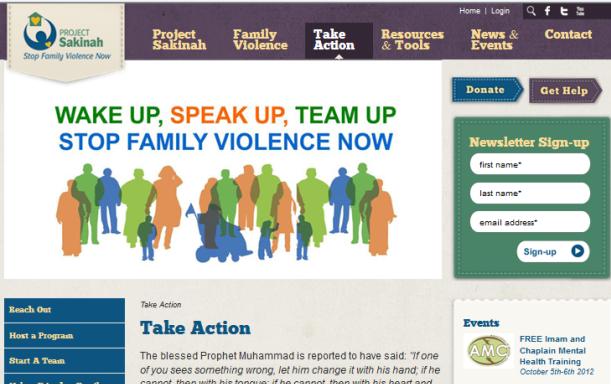 Check out our new Project Sakinah website. There's information about family violence, news stories, blogs, ideas on how you can make a difference, and even programs we've developed for young men, couples, and community leaders that you can bring to your community.
---
Shaykh Habib Ali al-Jifri on the Community's Responsibility to Women
"Enough of this talk that it was Islam who gave women their rights and it was Islam that freed women. Yes, Islam did that. The question isn't whether Islam did that or not. The question that should be asked is why we're not implementing Islam in that regard? Why do we just leave it as sermons?"

Click here to watch his powerful speech.
---
You and Project Sakinah
Project Sakinah is your project. Its success depends upon YOU. Please do your part.



Take a survey:

Take this short four question survey on domestic violence resources in your community—what's available and what would you like to see.



Give us feedback:

Post a question. Suggest a topic for next month's e-newsletter. Shine some light on a friend or community member. Tell us how we are doing.



Join us on Facebook:

Our page provides valuable information to our community every day, several times a day. Join us on Facebook, invite your friends, and help us to spread the message.




Please help support Project Sakinah