On the Road to Sakinah
Team Launched in Northern Virginia
Project Sakinah is pleased to announce the launch of its Northern Virginia team. Anas Coburn, Zerqa Abid, Allison Celik, and Tariq Shafi conducted the launch event at ADAMS Center in Sterling, Virginia, on November 17th. Dr. Mohammad Shafi, Chairman of Dar al Islam, Project Sakinah's parent organization, helped with local arrangements, along with Ruqayah Coburn and Saira Sufi of Peaceful Families Project (PFP). Project Sakinah arranged for presentations by Salma Abugideiri of the PFP, Asma Hanif from Muslimat Al-Nisa, and Owais Shaikh of the ADAMS Center to speak about their activities addressing the issue of family violence. Our team members have already set a meeting date for their next meeting. We are looking forward to a strong team in Northern VA. Please click here to see event photos. If you'd like to be a part of the Project Sakinah NoVa or any of our other teams, please go to the Teams page. Click here to see these events on Facebook and help us by inviting your friends in NC to these events.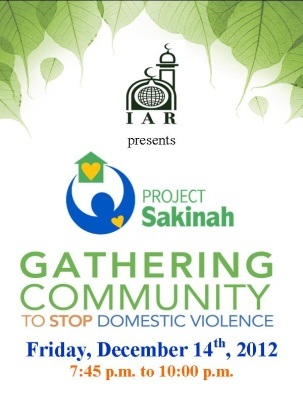 Project Sakinah Goes to North Carolina
Project Sakinah is going to NC on Dec. 14, 2012. We are grateful to the Islamic Association of Raleigh for a warm welcome and holding a community event. InshaAllah, we will kick start at IAR's mosque in Raleigh. We will also have another program in Durham on December 15th at the Jamaat Ibad Ar-Rahman masjid of Durham. We hope to tell you about another team launch in the next newsletter. See more details on our website.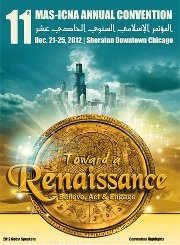 Project Sakinah Exhibits at MAS-ICNA Convention 2012 in Chicago
We are going back to Chicago to campaign with the MAS and ICNA communities at their annual convention in Chicago on Christmas weekend. If you are in Chicago or coming to the convention, please visit us at booth 610. Interested in helping us at the booth? Please contact us at gathering@projectsakinah.org. Click here to see this event on Facebook and invite your friends to our booth.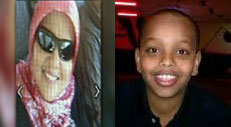 Update on Cases Affecting the Muslim-American Community:
Shaima Alawadi: Murdered March 2012. The El Cajon, California Police arrested Shaima's 48 year old husband, Kassim Alhimidi, in her murder. The police now describe the killing as an act of domestic violence.
Abdifatah Mohamud: Beaten to death by his step-father, April 2012.
Abdifatah's stepfather was found guilty and sentenced to 25 years to life for the murder of his stepson.
---
Sh. Nouman Ali Khan: Masajid should endorse Project Sakinah
"Project Sakinah is one of those projects that I genuinely feel like we should endorse full heartedly in communities across America. The idea that they are trying to prevent the abuse is a very powerful one and it's something masajid across the country should endorse…"


Sh. Nouman Ali Khan
---
You and Project Sakinah
Project Sakinah is your project. Its success depends upon YOU. Please do your part.



Share Your Story:

We're looking for more stories of survivors of all types of family violence for our website. Often times, we only highlight those which have a tragic end, but the vast majority does not end in homicide. If you're willing to share your story, on domestic violence, child abuse, or elder abuse we'd love to have it. Knowing that they're not alone can be a great comfort for other survivors. You can remain as anonymous as you like. Please send us your story to MyStory@projectsakinah.org



Take a survey:

Take this short four question survey on domestic violence resources in your community—what's available and what would you like to see.



Give us feedback:

Post a question. Suggest a topic for next month's e-newsletter. Shine some light on a friend or community member. Tell us how we are doing.



Join us on Facebook:

Our page provides valuable information to our community every day, several times a day. By liking our posts and sharing them, you ensure that you'll continue to stay informed regarding family violence in the Muslim American community. Join us on Facebook, invite your friends, and help us to spread the message.



Donate:

Donating to Project Sakinah isn't just a tax write-off, it's a way to make a difference in the lives of millions who make up our growing Muslim-American community. Please remember to make a donation to Project Sakinah by December 31, 2012 so that you can write it off on your taxes. Project Sakinah is a recognized 501c3 organization—and your donations are deductible.