On the Road to Sakinah
Meet Us at ICNA Convention Booth # 103
The annual convention of the Islamic Circle of North America will be held from May 25th- 28th in Hartford, CT this year. Please stop by Project Sakinah's booth and pick up materials to help you speak up against family violence.
Project Sakinah in Dallas
Project Sakinah visited Dallas early this month. We were moved by the hospitality and warm welcome that we received from the Dallas community's leaders and organizations. We are pleased to report that, by the grace of Allah, we've been invited back. We'll keep you updated through our facebook page and website.
Are You Planning for Ramadan?
Ramadan is almost upon us. What are your goals this year? How would you use those large gatherings to raise awareness about family issues? It's time to start planning for Ramadan gatherings, fundraising, and campaigns within your communities to grow healthy, strong families. For ideas please check our "Take Action" page.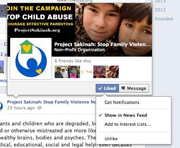 Miss Our Posts on Facebook?
Our most popular Facebook post last month was for our "Ask Your Imam for a Khutbah on Child Abuse" campaign. Just one post reached over 1,000 people! Yet, even with 833 friends on facebook, so many never see our posts.
There are things you can do to help:
Like and/or share our posts. Every time you like or share a post, it is "refreshed" in the facebook world—and will show up higher on somebody's news feed, helping more people see it.

Add "Project Sakinah" to your news feed. Even if you're a fan of our page, we might not show up in your feed unless you actively participate by liking and sharing posts. One way to change this is by adding us to your news feed. Simply hover over our picture on one of our posts, and then hover over the "Liked" on the picture. Then click on "Show in News Feed."
Impact of Domestic Violence on Children
"Often times the children, who have seen their parents being abused, themselves become either abusers or abused later in their lives. It is for that reason that Project Sakinah has to take a view of the issue that is far more broad than working with domestic violence itself."



- Anas Coburn
Managing Director
Project Sakinah

Please watch & share with others.
You and Project Sakinah
Project Sakinah is your project. Its success depends upon YOU. Please do your part.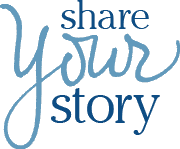 Share Your Story We're looking for more stories of survivors of all types of family violence for our website. It isn't only stories which have a tragic end that need to be heard. If you're willing to share your story about domestic violence, child abuse, or elder abuse we'd be honored to have it. Knowing that they're not alone can be a great comfort for other survivors. You can remain as anonymous as you like. Please send your story to Please send your story to MyStory@projectsakinah.org
Nominate your heroes:Project Sakinah heroes are Muslims who have worked to protect and improve Muslim families through their profession, leadership, advocacy or community service. Please take a moment and tell us about a hero in your family or community. Email us at Heroes@projectsakinah.org.