Project Sakinah Collaborators show how it's done
We want to call your attention to upcoming events by three of our collaborators: The Texas Muslim Women's Foundation, Arab American Family Services, and Apna Ghar. All three confront domestic violence in the Muslim community, all three are well established, and all three can teach us by their example.
The Texas Muslim Women's Foundation is participating in North Texas Giving Day, an innovative fundraising program by which donations to participating organizations are multiplied. Finding these kinds of opportunities and being organized enough to participate in them, is one of the ways in which Muslim institutions become more thoroughly interwoven with American Society, benefitting both the Muslim community and the society at large. More on North Texas Giving Day.
Apna Ghar is holding its Annual Gala on September 24, 2015, in Chicago. You may think… "So what? Everybody has an annual event." But pause for a moment and reflect. Apna Ghar is an organization providing direct services for Asian Women impacted by Domestic Violence --- and they have been doing so for 25 years! Think of the dedication, perseverance, and patience required by these sisters and brothers to establish this institution. The program for the evening is also outstanding, with the guest of honor being Nobel Laureate Professor Muhammad Yunus, founder of the Grameen Bank. More on Apna Ghar's Annual Gala
Finally, Arab American Family Services is holding its Eighth Annual "Walk in Faith, Not in Fear" Domestic Violence and Cancer Awareness Walk on Saturday, Oct. 3, 2015 at the Lake Katherine Nature Center in Palos Heights, IL. The walk is funded by the Illinois Attorney General's office and the Chicago Foundation for Women, with donations going to support the work of AAFS. Note here again how our Muslim organization is multiplying the effectiveness of its effort by collaborating with non-Muslim institutions. If you're in the Chicago area – be sure to save the date and come out in support. More on Walk in Faith, Not in Fear.
Emotional Literacy and Domestic Violence
There are many factors the come together to produce a man or woman who is violent toward those they profess to love. An act of abuse is always a choice – it is not an 'anger problem,' it is way of exerting power and control over a situation. The simplest way to understand this is to think about the abuser when outside the home, at work. In all likelihood, there are frustrations and disappointments that occur frequently at work – but generally, the abuser does not fly into a rage and assault his boss or co-workers. Why? Because abusive behavior is about power and control, not anger; and in a work environment, the worker simply doesn't hold all the power.
With all that being said, it is still the case that abusive behavior is behavior that has been learned one way or another over the course of the abuser's life. One aspect of raising children who will NOT be abusive later in life to others is developing the child's emotional literacy. Emotional Literacy is the ability to recognize, understand and appropriately express our emotions. Just as verbal literacy is the basic building-block for reading and writing, emotional literacy is the basis for perceiving and communicating emotions. Becoming emotionally literate is learning the alphabet, grammar and vocabulary of our emotional lives. As Claude Steiner put it: "To be emotionally literate is to be able to handle emotions in a way that improves your personal power and improves the quality of life around you. Emotional literacy improves relationships, creates loving possibilities between people, makes co-operative work possible, and facilitates the feeling of community. Teaching our children to be emotionally literate is vital for their own well being, that of their future families, and our community at large. But how do we do it? (Read more)
---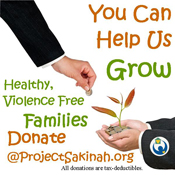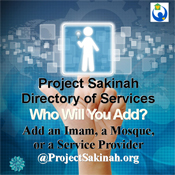 Emotional Literacy -- The Key to Preventing Domestic Violence
by Anas Coburn