On the Road to Sakinah

"Protecting the Loved Ones at Home"
Project Sakinah Presents at Ohio State – February 10, 2012
The Muslim Student Association at Ohio State University has invited Project Sakinah to present its case to OSU's students. Our Campaign Manager, Zerqa Abid, will be presenting about family violence in general and the community actions that need to be taken to combat it. The title of the presentation is "Protecting the Loved Ones at Home."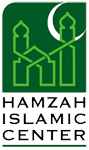 Project Sakinah in Atlanta
We are very excited to report that we are going to kick start our campaign in Atlanta, GA, this March. On March 3rd, 2012, we will be introducing Project Sakinah and its campaign to the audience of a Family Symposium at Masjid Hamzah in Alpharetta, GA. We are also looking forward to having more collaborative work with "Muslim Men against Domestic Violence", another anti-domestic violence group based in Atlanta.
Dr. Yasmeen Khan: Cause and Impact of Domestic Violence in Muslim Families

PayPal - The safer, easier way to pay online!
or
Please click here to use our pdf pledge form.