On the Road to Sakinah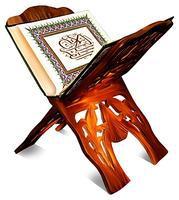 Project Sakinah goes to Yale
The managing director of Project Sakinah, Anas Coburn will present a training on domestic violence titled "Signs and Strategies for dealing with Domestic Violence", at the National Shura 1433 for Chaplains and Imams at Yale on March 10, 2012. Anas will share the session with Sr. Bonita McGee of Islamic Social Services Association- USA .The event is sponsored by The Islamic Seminary Foundation (ISF) in cooperation with The Association of Muslim Chaplains (AMC).
Sakinah Leadership Summit – "Transforming Community"
Project Sakinah's Columbus Team is bringing executive director of Turning Point for Women and Families, Robina Niaz. Niaz would be the keynote speaker at the Sakinah Leadership Summit: "Transforming Community" on March 10, 2012. Several local Muslim leaders will talk about their projects that have transformed the Columbus community in one way or the other. On March 9th, MSA-OSU will also be hosting a major event with Sr. Robina Niaz about the need for Anti-Bullying initiatives led by youth in all communities.

Project Sakinah in Atlanta
On March 3rd, 2012, Zerqa Abid introduced Project Sakinah to a Family Symposium at Masjid Hamza in Alpharetta, GA. Turnout for the program was gratifying and it was well recieved by community leadership and members alike. We are happy to announce the formation of a new team under the leadership of Shaima and Abdul Wali Carter.
Tayyibah Taylor: Join Project Sakinah & Azizah Magazine against Domestic Violence
| | |
| --- | --- |
| Tayyiba Taylor, the editor in chief of Azizah Magazine says, "We stand firmly behind the Project Sakinah, because it's a community driven project that ensures that violence is not a part of a Muslim woman's life." Please watch the video for complete message. | |
You and Project Sakinah
Project Sakinah is your project. Its success depends upon YOU. Please do your part.


Give us feedback: Post a question. Suggest a topic for next month's e-newsletter. Tell us how we are doing.


Sponsor a Program: From a workshop for youth to the production of campaign video, there are several items that you can fund with your money. Please check the list of programs and help us bringing the change to the community.