Marriage: Half Our Deen featuring Yasmin Mogahed
We are only 15 days away from our first Live-Streamed Marriage Conference, Marriage Half Our Deen. Project Sakinah's Raleigh Team is pleased to present a conference about fostering healthy marriages featuring renowned speaker Yasmin Mogahed, Zerqa Abid, and Yasir Ali on October 26th, 2014 (3:00 – 6:00p.m. EST). In collaboration with DeenTV, this event will also be LIVE-STREAMED on Deen TV. Don't miss out. Register Now
On the Road to Sakinah
As October is domestic violence awareness month. We are listing ours and the events organized by our affiliates here and on our website. If there is any event in your community that you would like us to promote, please send it to us at gathering@ProjectSakinah.org
#MyJihad Social Media Campaign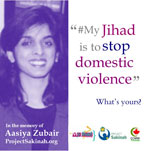 Project Sakinah is proud to be partnering during the month of October with #MyJihad and the Canadian Council of Muslim Women in order to raise awareness about domestic violence and to encourage healthy marriages. This month, many of us are reaffirming our jihad against domestic violence and for healthy marriages. Will you join us?
Free Workshops:Releasing Anger & Experiencing Freedom - North Brunswick, NJ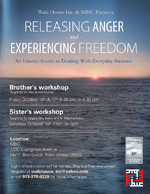 Our affiliates, Wafa House and New Brunswick Islamic Center (NBIC), invite New Jersey community to attend their very first, free, separate workshop series entitled "Releasing Anger & Experiencing Freedom: Islamic Perspectives on Managing Everyday Stress" on October 17th & 18th, 2014. See the flyer or click here for more details.
Community Forum:Breaking the Silence – Washington DC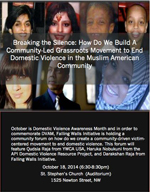 Our Every 9 seconds, a women in the US is physically abused or beaten. Project Sakinah's DC Team invites you to a community forum on October 18th, 2014 at the Washington Peace Center to commemorate Domestic Violence Awareness Month entitled, "Breaking the Silence: How Do We Build a Community-Led Grassroots Movement to End Domestic Violence in the Muslim American Community". Click here for more details.
Free Workshops:Violence Against Women Workshops – Toronto, Canada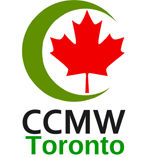 Project Sakinah is expanding its borders to collaborate with the Toronto Chapter of the Canadian Council of Muslim Women! They invite you to attend a workshops about violence against women. The first will take place October 21st at Durham CAS and the second on October 26th at the Sayeda Khadija Centre. For more information about the organization, click here.
Interfaith Conference:Human Trafficking & Domestic Violence – Dayton, OH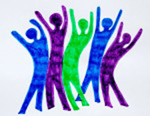 Project Sakinah's Columbus Team is pleased to be a supporting organization of an interfaith conference about human trafficking and domestic violence to be held by the Dayton Mercy Society on October 29th, 2014. DV and HT know no boundary. Please join us to learn how we can help save lives. Click here for more details..
Meeting:Columbus Muslim Community Summit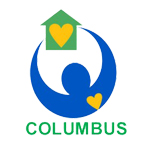 Project Sakinah's Columbus Team hosted a successful Muslim Community Summit on September 6th, 2014. The goal of this meeting was to come up with a long-term and short-term plan to address our youth and family issues as a community. They discussed the ways to implement programs like youth mentoring and parental education.Click here for further details & meeting minutes..
Umm Junaid's Story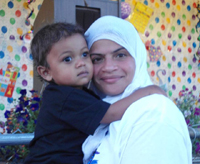 I am sharing this story with you now, because I did not share this story with the proper authorities when it happened. I did not call the police when my ex-husband put his hands around my neck and terrorized me and my children. I am sharing this story because some of the Muslims in the Muslim community turned their backs on me when DCF got involved and falsely accused me of medically neglecting my son. I am sharing this story with you because I was accused of having a mental illness which by the way, I DO NOT, and was cleared by the Community Health Center here in Middletown in 2011. Read More
Our Collaborators:

You are recieving this email because you either met one of us or registered for it on our website.

Dar al Islam P.O.Box 180 Abiquiu, New Mexico 87510

Want us to buzz off? You can unsubscribe anytime.

Copyright © 2014 All rights reserved.
View | Forward | Subscribe